For the GRACE of God has been REVEALED, bringing salvation to all people!    Titus 2:11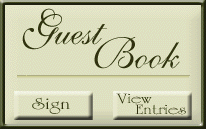 Click on Link to add

us to your favorites.

CONTACT INFO:

Mail:

122 King George Road

Georgetown, SC 29440


 For Bookings:

Lorraine Howard:  (843) 527-8331 or  (843) 455-5739

NEWS!!!

HERE FOR THE LORD- REMAKE CD is now available! Hear samples from the cd on Reverbnation!
CDs are $10 each and can be ordered online by e-mailing Lorraine Howard. Send her an e-mail by clicking here.
Also, check out CDs by the original Grace Revealed, Ron Stubb's solo CD,  and solo CDs by Lorraine Howard by clicking here.
Thank You!

Visit us on REVERBNATION!